I always enjoy discovering a new author, and this often happens by reading their debut novels, so I wanted to focus on a few of those here. That fits perfectly with today's Top Ten Tuesday prompt, which is: new-to-me authors I read in 2021.
Top Ten Tuesday is a weekly challenge hosted by That Artsy Reader Girl, where each week you write a list of ten particular books.
Debut novels are an excellent way to showcase an author's writing, and I read so many last year (particularly fantasy!), which promises very exciting new stories being told.
Tracy Deonn
Obviously, the author's debut novel, Legendborn, was a huge hit when it was published in late 2020, and I'm looking forward to more writing.
Cherie Jones
The 2021 Women's Prize shortlisted How the One-Armed Sister Sweeps the House is such a multi-faceted novel full of so much depth, happiness and tragedy both.
You can read my review here.
Shelley Parker-Chan
The author's debut novel, She Who Became the Sun, released in 2021, was naturally a hit, especially because it's really incomparable to other fantasy or historical fantasy fiction we get.
I have a mini-review of this book here.
Evan Winter
The Rage of Dragons, the author's debut novel, was originally self-published in 2017, and then was rereleased. Highly recommend reading, it's a great one for fantasy lovers!
Read my review here.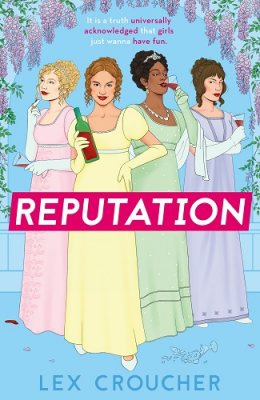 Lex Croucher
The novel Reputation was released in 2021, and although I think it was a bit wobbly, it was still a fun read and I look forward to the author's writing as they continue.
I have a mini-review here.
Laura Shepherd-Robinson
The author's debut, Blood & Sugar, was published in 2019, and it's a very captivating historical fiction story.
R. J. Barker
The Age of Assassins is a book I finally took off my TBR and actually read last year! It was published in 2017, and I actually think this first of the trilogy was the strongest.
You can read my review of this book and the trilogy here.
C. L. Clark
Another excellent fantasy debut for 2021, The Unbroken is a very dark and serious novel that felt totally new.
You can read my review here.
Leigh Bardugo
Although this is a prolific author, her first novel was Shadow and Bone, published in 2012, so she has really grown since then!
I have a mini-review of this book here.
Andy Weir
With the author's latest book out (and on my TBR!) it's funny to have just read his debut, but The Martian was originally published all the way back in 2011 in a serialised format online.
I have a mini-review for this book here.
It was great fun discovering these authors this year and I'd like to read more of their works this year.
What authors did you discover in 2021? Have you read any of these?