I'm currently at the stage where I'm finishing all of the books that I read at the same time, so I feel very accomplished in my reading this week.
The WWW Wednesday challenge is hosted at Taking on a World of Words, and very simply involves answering three questions about your reading.
What are you currently reading?
Black Sun – Rebecca Roanhorse
This book was one of the five I listed on my New Year's Book Tag as books I never got to read last year, so I'm making good progress already!
I'm almost finished reading, because this is such an engrossing book, it's hard to put down. It's a fantasy story, and both characters and world building are equally as good, not too detailed so you get overwhelmed and stop enjoying the reading experience, and there is very good tension build-up. I'm already thinking about reading the sequel!
What have you recently finished?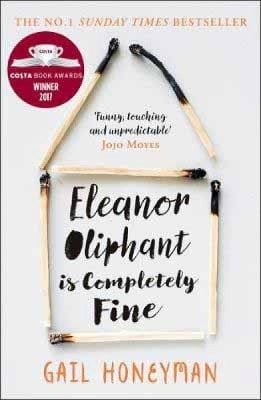 This is just such an emotional reading experience from start to finish, and extremely packed full of writing that makes you want to laugh and cry at the same time. Eleanor is an excellent character, and her journey throughout the book, both her tackling her life in the present and the traumatic events that happened to her in the past, is presented really well. It's got good pacing and a likeable protagonist – what more do you need?! I'd check out the TWs on this one before reading if you need to, though.
What are you going to read next?
Jonathan Strange & Mr Norrell – Susanna Clarke
I'm aware that this is the same 'book I'm reading next' as I did last month… But hopefully this time I'll actually get around to it?
It's very, very long, so it may take a while to read, but I'm looking forward to that eventuality!
My reading is going well so far this month, I'm enjoying it for sure!
What books are you currently reading?