If you clicked onto this post expecting anything other than SF&F stories…sorry in advance.
In all seriousness, if you have wanted to try reading sci-fi or fantasy, the list below is a great example of what draws so many fans to the genre. Yes, it's about the character and the plot and how badass the combination of the two can be. But for me, what really sticks a story in my mind is how the author goes about constructing their setting.
As this week's top Ten Tuesday prompt is: favourite book settings, I thought I'd focus specifically on ten of the best world constructions I have read recently – and why!
Top Ten Tuesday is a weekly challenge hosted by That Artsy Reader Girl, where each week you write a list of ten particular books.
Piranesi – Susanna Clarke
Synopsis: Piranesi lives in the House. Perhaps he always has. In his notebooks, day after day, he makes a clear and careful record of its wonders: the labyrinth of halls, the thousands upon thousands of statues, the tides which thunder up staircases, the clouds which move in slow procession through the upper halls. Lost texts must be found; secrets must be uncovered. The world that Piranesi thought he knew is becoming strange and dangerous. The Beauty of the House is immeasurable; its Kindness infinite.
This book was the recent winner of the Women's Prize for Fiction, which I can understand very well. The book is, like many lately, defiant of genre conventions. The whole time you are reading it, you're not exactly sure what's going on. The world building here is instantly easy to sink into. It is a world of fantasy others, a Narnia with beguilingly whimsical decoration and an eerie undertone that gets stronger and stronger as the story progresses.
I've explained this in more detail in my (spoiler-free) review.
The Poppy War – R. F. Kuang
Synopsis: When Rin aced the Keju – the test to find the most talented students in the Empire – it was a shock to everyone: to the test officials, who couldn't believe a war orphan from Rooster Province could pass without cheating; to Rin's guardians, who had hoped to get rich by marrying her off; and to Rin herself, who realized she was finally free from a life of servitude.
I mean, this is a classic for a reason, right? I know many people don't enjoy it (violence is a necessary TW for this book), but I find it a startlingly complete world, with a system of magic that works flawlessly between an ambiguous spiritual world and the harsh reality of the military world. However, it's not just the magic that makes the world building so good. The story centres around a military conflict between two countries and look, I don't really enjoy 'war stories' in fantasy fiction. I find them trite and poorly-written, over relying on the setting to push the story forward. Here, however, the setting is as much at the whims of the characters and their actions, and the two are pieced together well.
Anyway, there is a lot more to say about the world building here, the way it builds with Rin's story as she goes from a poor orphan girl in a rural province to someone with real, literal power – and particularly the Chinese culture that backs this! – but I have limited space!
Realm of the Elderlings – Robin Hobb
Synopsis (for book 1): The kingdom of the Six Duchies is on the brink of civil war when news breaks that the crown prince has fathered a bastard son and is shamed into abdication. The child's name is Fitz, and his is despised. Raised in the castle stables, only the company of the king's fool, the ragged children of the lower city and his unusual affinity with animals provide Fitz with any comfort.
To be useful to the crown, Fitz is trained as an assassin; and to use the traditional magic of the Farseer family. But his tutor, allied to another political faction, is determined to discredit, even kill him. Fitz must survive: for he may be destined to save the kingdom.
I have incredibly mixed feelings about these books – natural when there's sixteen in the whole series, none of which are short – but one thing I cannot deny is how interesting the world building in it is. Each new book, or series, introduces a new concept, a new aspect of magic. And it's always slightly…off.
For example – there are dragons in this book. These dragons start off life as slimy sea serpents. Other dragons in this book start off life as boats. No, I'm not kidding. Then there are the humans that turn into dragons. (If you're currently going '?????' then you and me both, man).
However, it is exactly the weirdness of the fantasy element that makes the story so strong. It makes the simpler parts of magic, telepathy or communicating with animals or prophecy, much more palatable. And it also does a good job of constructing a world that, because it is often strange and peculiar, seems realistic.
The Ten Thousand Doors of January – Alix E. Harrow
Synopsis: In a sprawling mansion filled with peculiar treasures, January Scaller is a curiosity herself. As the ward of the wealthy Mr Locke, she feels little different from the artefacts that decorate the halls: carefully maintained, largely ignored and utterly out of place. But her quiet existence is shattered when she stumbles across a strange book.
This book is hard to read in many places. It takes place in an extremely colonial context, where our protagonist, January, is treated half as a daughter, half as just another curiosity in her guardian's house of collections. However, the story, of January finding friends and a fairer world, is extremely uplifting. It's a story of found family and the magic of adventure, a very childlike story at its heart. The world building here conveys that excellently. The 'Doors' allow the story to encompass a variety of different worlds, characters and stories.
A Memory Called Empire – Arkady Martine
Synopsis: Ambassador Mahit Dzmare travels to the Teixcalaanli Empire's interstellar capital, eager to take up her new post. Yet when she arrives, she discovers her predecessor was murdered. But no one will admit his death wasn't accidental – and she might be next.
Now Mahit must navigate the capital's enticing yet deadly halls of power, to discover dangerous truths. And while she hunts for the killer, Mahit must somehow prevent the rapacious Empire from annexing her home: a small, fiercely independent mining station.
The most enjoyable world building in this story isn't the different planets/worlds/cultures – which is an obvious thing to point out in a sci-fi novel! – but the use of language and thus, as the title suggests, memory. The language is integral to how all of the characters here understand their world. Mahit is, for lack of a better word, infatuated with Teixcalaan literature, which both says interesting things about her and Teixcalaan, as well as providing us with exemplary poetry. The insinuations behind every meeting, the double-speak in every conversation that arise because of it – all of it is well-done for a book about diplomacy!
Blood of an Exile – Brian Naslund
Synopsis: Bershad was supposed to die. He was given the harshest sentence: a command to slay dragons, so his death might serve the kingdom. Yet for some reason he never lost a fight and is now the most successful dragon-slayer in history.
Although I didn't love this whole book, it was fun to read, particularly for the dragons. The use of dragons as creatures who are simply part of the ecological chain was a really enjoyable way to write them, actually. I honestly found this the most interesting part of the book. Compared to the actual dragon story, the other parts of the world building, the magic/countries/characters paled a little, but this one thing was done well. I have not read the sequel yet, but I plan to, mostly for more of this world building!
I have a longer review of the book here.
The Binding – Bridget Collins
Synopsis: In a house set deep in the marshes, Emmett learns the skills to make exquisitely beautiful volumes, every one as unique as the last and each holding a dark and peculiar secret: a person's most unconscionable memories. And to Emmett, they whisper in the darkness. Then one day he discovers a book with his own name on it and is forced to choose between forgetting and the dreadful, tantalising promise of remembrance.
This book does rely on you not knowing too much about the world the characters inhabit, so I won't get into too much detail but it revolves, as the title suggests, around book binding. It's incredibly clever, and also quite sinister, to have these things we all love turned to nefarious purposes as they are. The story also plays around with structure quite a bit – a book within a book? – which again shows off the details in the world created here. Setting wise, it's kind of a magical, medieval Italy.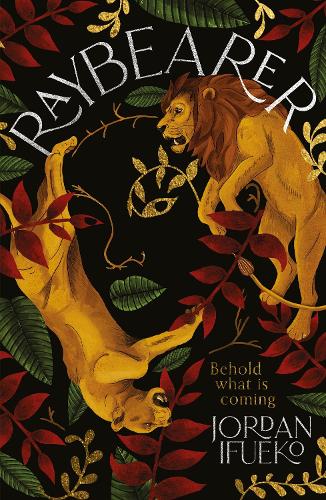 Raybearer – Jordan Ifeuko
Synopsis: Tarisai has always longed for the warmth of a family. She was raised in isolation by a mysterious, often absent mother known only as The Lady. The Lady sends her to the capital of the global empire of Aritsar to compete with other children to be chosen as one of the Crown Prince's Council of Eleven.
I have a longer review of this book written, but suffice to say, I really enjoyed the world building. It has a similar vibe to Ember in the Sands, but more far-reaching (I haven't finished the latter yet though), and there were all of these little details about the story that I enjoyed. For example, the Council of Eleven, to represent eleven countries under the empire; or the way the magic works for the council, and how it is based on togetherness and trust. There is also a really interesting sub-plot about demon-like creatures that the second book goes into, and this one set that up really well.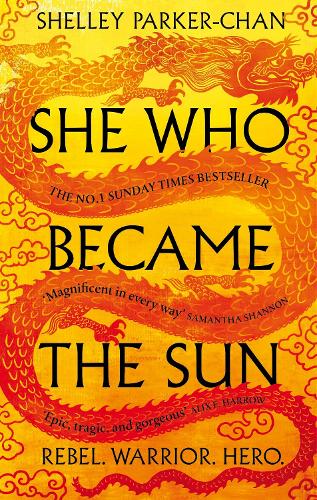 She Who Became the Sun – Shelley Parker-Chan
Synopsis: In a famine-stricken village on a dusty plain, a seer shows two children their fates. For a family's eighth-born son, there's greatness. For the second daughter, nothing.
In 1345, China lies restless under harsh Mongol rule. And when a bandit raid wipes out their home, the two children must somehow survive. Zhu Chongba despairs and gives in. But the girl resolves to overcome her destiny. So she takes her dead brother's identity and begins her journey.
Similarly to The Ten Thousand Doors or The Poppy War, I find historical fantasy such a clever concept. I think it must be a lot harder to create effective world building when you are already constrained by certain ways characters must behave or be due to the historical setting, as opposed to 'whatever goes' because it's fantasy. That's no more evident than in this book, where magic is weaved deftly. Too deftly? Although this story is a fantasy, you might take a while to spot the magic, but that's only a necessary part of the genre, and I enjoyed reading a different way of writing all the same.
Legendborn – Tracy Deonn
Synopsis: After her mother dies in an accident, sixteen-year-old Bree Matthews wants to escape. A residential programme for bright high-schoolers seems like the perfect opportunity – until she witnesses a magical attack her very first night on campus . . .
There are so many great examples of world building in SF&F, but I have to give the final spot on this list to this book. It's the most creative Arthurian myth retelling I have read – mostly because the others are not creative at all and just like…tell it again – and you can tell the author has taken care to really think about the magic systems. That's right, systems plural. There is more than one form of magic here.
What is clear from this list, I think, is that a good story doesn't always equal good world building and vice versa. I may also have to start this as a series, because there are many other books with great world building, although these are just ten of the ones I have either read most recently, or the ones I always remember for excellent world building.
Honestly, sometimes I will just get stuck into how much effort an author has put into creating all of these little peculiarities and side-details in their books because it's such a charming and dedicated thing to put into writing.
What books do you consider to have excellent world building? I'd love recs!