The weather has officially announced it's autumn, so I guess I have to figure out what I want to read! I always love the books that are coming out at this time of year – there's lots of fantasy, and I'm in the mood to try out new genres or authors. I say I'm not a seasonal reader but, marketing, ig. ¯\_(ツ)_/¯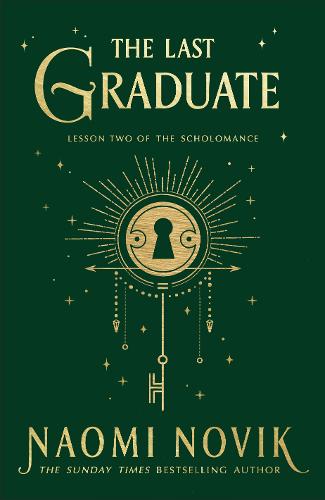 The Last Graduate – Naomi Novik
Synopsis: The dark school of magic has always done its best to devour its students, but now that El has reached her final year – and somehow won herself a handful of allies along the way – it's suddenly developed a very particular craving … For her.
This book, the sequel to A Deadly Education, one of my fave books of last year, is out now, and my copy just arrived today, I'm reading it asap! Poor El's going to get eaten by a school.
Release: 28 September
Cloud Cuckoo Land – Anthony Doerr
Synopsis: Anna and Omeir, on opposite sides of the formidable city wall during the 1453 siege of Constantinople; teenage idealist Seymour and gentle octogenarian Zeno, in an attack on a public library in present day Idaho; and Konstance, on an interstellar ship bound for a distant exoplanet, decades from now.
A single copy of an ancient text – the story of Aethon, who longs to be turned into a bird so that he can fly to the paradise of Cloud Cuckoo Land – provides solace, mystery, and the most profound human connection to these five unforgettable characters.
I have not read All the Light I Cannot See (this author's previous book), I do not know what this book is about and yet the genre-defying journey this book seems like it's going to take (starting with two characters during the siege of Constantinople? Yes pls), has me hooked!
I will see how well I get along with all these different character POVs, however. 😬
Release: 29 September
Empress and Aniya – Candice Carty-Williams
Synopsis: When Empress starts at Aniya's school, they're not exactly best friends. But, when the two teenage girls accidentally cast a spell on their 16th birthday and end up switching bodies, they quickly learn that friendship is the most important magic of all.
The author of Queenie writes YA! I'm looking forward to reading this, which looks like a mix between Sixteen Candles and Freaky Friday, two timeless classics! Even the earlys 2000s Disney vibes of 'friendship is the most important magic of all' cannot put me off.
Release: 7 October
The Haunting Season – Various
Synopsis: Winter, with its unsettling blend of the cosy and the sinister, has long been a popular time for gathering by the bright flame of a candle, or the warm crackling of a fire, and swapping stories of ghosts and strange happenings.
Now eight bestselling, award-winning authors – master storytellers of the sinister and the macabre – bring this time-honoured tradition to vivid life in a spellbinding collection of new and original haunted tales.
I'm a simple woman, I see 'Bridget Collins' and I buy it. Here, she is featured in a Halloween collection of spooky~ stories from a variety of writers involved in the gothic, including the authors of The Mermaid and Mrs Hancock, The Mercies, Things in Jars.
TBH I'm sceptical of how much I will enjoy this, because I'm not a huge fan of short story collections, but I think it must be interesting to check out anyway!
Release: 21 October
Lore Olympus – Rachel Smythe
Synopsis: Scandalous gossip, wild parties, and forbidden love – witness what the gods do after dark in this stylish and contemporary reimagining of one of mythology's best-known stories.
All I've been reading lately is Webtoons (I'll write a full post about this shortly!) so it seems right that one of, if not the most, popular comics on the app (at least in the UK/US) is getting published in book form. Anyone who reads webcomics will know that Hades-Persephone retellings are a fave for comic creators, but the brilliant colours, glitzy reimagining and fun characters in this make it just a little different.
Release: 5 November
ExtraOrdinary – V. E. Schwab
Synopsis: Taking place in the years between Vicious and Vengeful, ExtraOrdinary follows the tale of a teenage girl named Charlotte Tills who following a fatal bus crash, seemingly dies only to wake up to discover she has become an EO – a person with ExtraOrdinary abilities.
And speaking of comics…V. E. Schwab's autumn release this year is a graphic novel! It's set in the 'Villains' universe, of which I never got around to reading the second, but Vicious was a book I enjoyed so I look forward to reading this. My only qualm about graphic novels by bestselling authors is that they are always very highly priced!!!
Released: 16 November
Admittedly, not a whole lot of genre variety to the usual books that I read on this list, but these are the books I am most looking forward to reading, after all. And I'm always up for recs!