Wow, it's been ages!
I knew, as I wasn't writing anything, that it had been a while since I've posted anything, but I hadn't realised it had been almost a whole month. (3 weeks feels longer than it was.)
This was quite an impromptu break, prompted by an incredibly busy month, where inevitably the fun, free thing I do in my spare time falls by the wayside. However, my holiday also included an actual holiday away from my house! Wonders begin again.
To be frank, a large part of the reason my blogging slowed and then stopped was that I just haven't been reading a lot recently. Whether it's not finding the time, or not wanting to try and concentrate on a book, my 'what have I read' would be very short for August!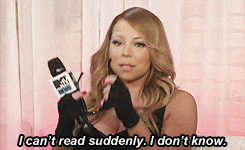 Of course, not having the chance to actually read anything also means not being able to write blog posts, which kind of sucks, but is perhaps an inevitable side-effect of blogging about books!
I also have been feeling an urge for a redesign on my blog recently. I have gained lots of lovely readers who probably deserve prettier posts!! And I follow lots of amazing blogs with absolute peak aesthetic, and all of it is very inspiring. I really haven't changed the design of this blog from when I began it a year ago now, so I should probably get on that…
Last of all, blogging is fun, but also unsurprisingly time consuming, and sometimes I become incredibly lazy… Lots of bloggers I follow have written previously on the importance of just having a break if you want and so I employed this advice and found it a very refreshing time away.
I have to concur — it's very good to take a break!
I'm grateful to everyone who has stuck around! And I will now resume regular updates. 😊