I absolutely love discovering new authors, and the icing on the cake is when they, very soon after you read their books, have more coming out!
Anyway, as part of this, I think it's nice to keep track of authors whose writing I enjoy, and so here are a few I'm excited to read upcoming books for.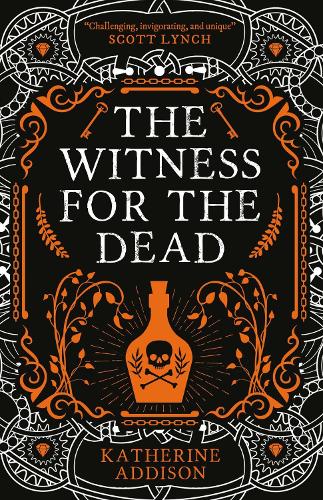 Katherine Addison
The Witness for the Dead – June 22nd
The paperback has released just this week (thus it's the second half of the year…) which means I already know what I'm doing this weekend. This sort-of sequel to The Goblin Emperor, aka one of my fave books of all time, focuses on a different set of characters to the original novel, but my expectations are high!
Jordan Ifueko
Redemptor – August 17th
This is the sequel to Raybearer and having recently read the first book, I'm very glad I can get my hands on it soon. The book was the author's debut, and it was truly brilliant, an immersive fantasy story with excellent worldbuilding and really enjoyable characters and magic systems.
Pat Barker
The Women of Troy – August 24th
This is a follow-up to The Silence of the Girls, a retelling of the story of the Trojan war from the perspective of the women.
Sally Rooney
Beautiful World, Where Are You? – September 7th
I know people find Sally Rooney's works hit and miss, but I did enjoy aspects of both of her works so far. This is her third novel, and it follows four different characters, all interconnected, again with a focus on relationships and finding their way through life.
Naomi Novik
The Last Graduate – September 28th
This book is the sequel to A Deadly Education, which I really enjoyed, and I look forward to seeing how Novik moves the world on in this follow-up. Hopefully they give this one a better sensitivity read, though…
Alix E. Harrow
A Spindle Splintered – October 5th
No, I haven't read the author's most recent work yet, but she also wrote the Hugo-nominated The Ten Thousand Doors of January, which I really enjoyed. It's such a deft mix of magical and reality, which is why I'm keen to read this take on a modern Sleeping Beauty myth – and it has such a great title too!
There are of course many excellent books coming out in the next few months, but having some familiarity with these authors means that I'm looking forward to these ones a little extra. What authors are you looking forward to reading?