Why does it feel like ages since I've done a Top Ten Tuesday? I think because the previous one was very easy (if hard for me to hear!). This week's TTT prompt is: books you read in one sitting. I didn't exactly read all of the books here at once, because I cannot sit still for that long! But I read them all very fast, so it pretty much feels like one sitting!
Top Ten Tuesday is a weekly challenge hosted by That Artsy Reader Girl, where each week you write a list of ten particular books.
Unsettled Ground – Claire Fuller
Synopsis: Twins Jeanie and Julius have always been different from other people. At 51 years old, they still live with their mother, Dot, in rural isolation and poverty. Inside the walls of their old cottage they make music, and in the garden they grow (and sometimes kill) everything they need for sustenance. But when Dot dies suddenly, threats to their livelihood start raining down.
I wasn't expecting to enjoy this book as much as I did, but I did! The story is really well-crafted, being both an everyday account of two siblings trying to cope after a suddenly traumatic event, in addition to a sharp critique on social failings. The characters are very alive and believable, which certainly helps.
Gilead – Marilynne Robinson
Synopsis: In 1956, toward the end of Reverend John Ames's life, he begins a letter to his young son, a kind of last testament to his remarkable forebears.
I understand that this book may not sound like much, but trust me, when I started reading, I couldn't stop. It's about a church pastor, John Ames, who is both ill and aging, and he is trying to reconcile this with the idea that he won't see his son grow all the way up, or match his wife's lifetime. The story encompasses so much, it's written really well and is a truly moving portrayal on fatherhood and doing good. I probably say a little too much about it in my (spoiler-free!) review, but I guess it won the Pulitzer Prize for a reason!
A Memory Called Empire – Arkady Martine
Synopsis: Ambassador Mahit Dzmare travels to the Teixcalaanli Empire's interstellar capital, eager to take up her new post. Yet when she arrives, she discovers her predecessor was murdered. But no one will admit his death wasn't accidental – and she might be next.
Seeing as I keep talking about the sequel, let me spotlight this Hugo-award winner for a change. What a book! Truly unlike any I've read before, with the kind of worldbuilding that's clearly incredibly well-plotted, and characters who are so damn likeable, because of how human they are. Not only that, but this story's main theme is also about the deliberate construction of an empire through language and culture and… I'd like more discussion on that thanks.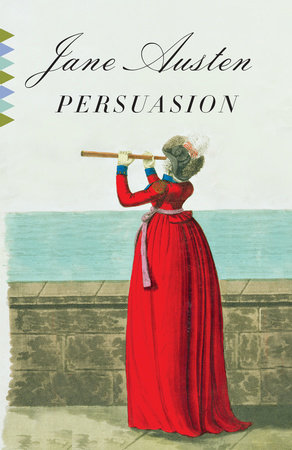 Persuasion – Jane Austen
Synopsis: At twenty-seven, Anne Elliot is no longer young and has few romantic prospects. Eight years earlier, persuaded by her friend Lady Russell, she broke off her engagement to Frederick Wentworth, a handsome naval captain with neither fortune nor rank. Now older and wiser, the decision has haunted her along with the memory of the man she loved. When fate throws the two together again, in very different circumstances, Anne will learn how deeply the past can still wound and what can be endured for love.
I was not expecting to enjoy this book so much, but its funny, sad, and heartwarming. I love the main characters and I already want to reread it!
The Bone Ships – R. J. Barker
Synopsis: For generations, the Hundred Isles have built their ships from the bones of ancient dragons to fight an endless war. Now the first dragon in centuries has been spotted in far-off waters, and both sides see a chance to shift the balance of power in their favour.
Have I read the sequel yet, even though book 3 is almost out? No! Am I going to keep talking about the first in the series? Why, yes, yes I am. Because it really is good. It's got dragons and pirates, as well as a matriarchal world system that isn't awful as it so frequently seems to be with male writers. Also it's fun to read, probably because the characters are quite refreshingly new variations of tropes such as 'useless boy' and 'badass woman'.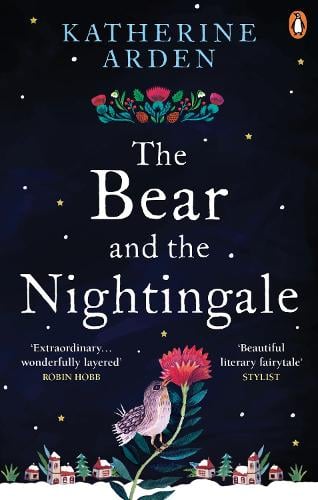 The Bear and the Nightingale – Katherine Arden
Synopsis: In a village at the edge of the wilderness of northern Russia, where the winds blow cold and the snow falls many months of the year, an elderly servant tells stories of sorcery, folklore and the Winter King to the children of the family, tales of old magic frowned upon by the church. But for the young, wild Vasya these are far more than just stories. She alone can see the house spirits that guard her home, and sense the growing forces of dark magic in the woods…
I have read a little of the second book in this series and not enjoyed it so much, but this first was brilliant. This is the kind of book I'm talking about when I say 'fairy tale-esque,' because it uses Russian folklore in such creative ways to fashion this story about little Vasya and her family. Plus, I learned so much about Russian fairy tales and myth, so it felt like the author really used this setting to her advantage, rather than as an aesthetic overlayer.
The Poppy War – R. F. Kuang
Synopsis: When Rin aced the Keju – the test to find the most talented students in the Empire – it was a shock to everyone: to the test officials, who couldn't believe a war orphan from Rooster Province could pass without cheating; to Rin's guardians, who had hoped to get rich by marrying her off; and to Rin herself, who realized she was finally free from a life of servitude. That she got into Sinegard – the most elite military school in Nikan – was even more surprising. But surprises aren't always good.
The reason I STILL have not read the final book in this trilogy is that I'm planning to reread this and book two before getting around to it (though I doubt it will take long!). This is such a phenomenal story, with characters who actually feel fresh and new, rather than new spins on old tropes. I really struggle to think of a character similar to Rin even now. This book also was the first that made me look into Chinese-inspired fantasy stories, which I am very thankful for because there are so many good ones.
The Binding – Bridget Collins
Synopsis: Set against a landscape that is part Victorian gothic, part medieval outlier and yet strikingly modern, The Binding slowly unravels a mystery surrounding Emmett Farmer, a farm labourer whose life is irrevocably altered when he receives a cryptic summons, pressing him into service as an apprentice to a Bookbinder. It is an invitation he is both drawn to and desperate to run from.
I'm not even sure why I picked this book up, but I read it so quickly I had to read it again, afterwards, and get my head around all the different plot twists and elements of the story. The writing here, like the author's more recent book, is really rich and emotional, and it's a real roller-coaster of a story. I'm still waiting to see if we get a sequel, TBH, not because the story isn't complete, but because I need more of this fascinating world!
The Rage of Dragons – Evan Winter
Synopsis: The Omehi people have been fighting an unwinnable war for generations. The lucky ones are born gifted: some have the power to call down dragons, others can be magically transformed into bigger, stronger, faster killing machines. Everyone else is fodder, destined to fight and die in the endless war. Tau Tafari wants more than this, but his plans of escape are destroyed when those closest to him are brutally murdered.
I really need to say less about this series, at this point, but it's so good! The reason I read it so quickly was because it's a very familiar type of story, i.e. farm boy going to great heights etc., and my younger self probably hardwired my brain to function in that way when it comes to these fun, tropey fantasy stories…
If I Had Your Face – Frances Cha
Synopsis: The mesmerising world of contemporary Seoul. Navigating this cut-throat city are four young women balancing on the razor-edge of survival.
Contemporary literature from South Korea is becoming more and more mainstream recently, particularly from women writers, and I love to see it. This book, the author's debut, was both a poignant, universal look into how women use different methods to survive the social rules of our world, as well as an intimate dive into the small details of everyday life for four different women in Soeul. Highly recommend!
As I was writing this list, I was reflecting on the fact that there are probably many more books I could add onto here, simply because it's very easy for me to get caught in a book I think is good once I start reading – to the detriment of many other things! This is maybe why it takes me so long to get around to books I enjoy…
What books did you read all in one sitting? Have you read any of these? What did you think?