I can't believe I have ten whole books (and, in a dismal picture of my buy-and-then-actually-read-it process, even more than just these ten), that I have not yet read. I just look at them on my bookshelf occasionally and probably laugh idk and then go and buy an ebook.
Well, as this week's Top Ten Tuesday topic is a freebie, I thought I would try and remind myself about the books I ambitiously planned to read!
Top Ten Tuesday is a weekly challenge hosted by That Artsy Reader Girl, where each week you write a list of ten particular books.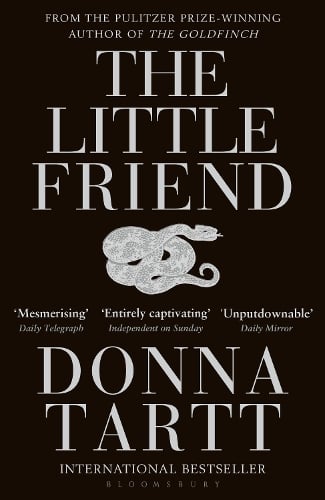 The Little Friend – Donna Tartt
Synopsis: Twelve-year-old Harriet is doing her best to grow up, which is not easy as her mother is permanently on medication, her father has silently moved to another city, and her serene sister rarely notices anything. All of them are still suffering from the shocking and mysterious death of her brother Robin twelve years earlier, and it seems to Harriet that the family may never recover.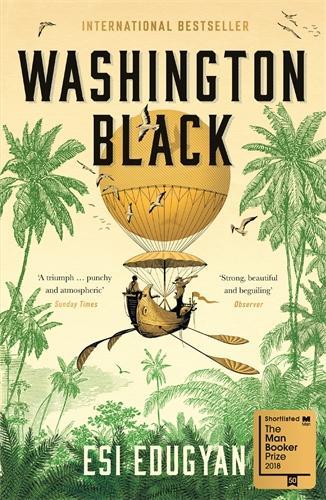 Washington Black – Esi Edugyan
Synopsis: When two English brothers take the helm of a Barbados sugar plantation, Washington Black – an eleven year-old field slave – finds himself selected as personal servant to one of these men. The eccentric Christopher 'Titch' Wilde is a naturalist, explorer, scientist, inventor and abolitionist, whose single-minded pursuit of the perfect aerial machine mystifies all around him. Titch's idealistic plans are soon shattered and Washington finds himself in mortal danger.
I purchased this back when it was nominated for the Booker Prize (in 2018!). I should probably read it…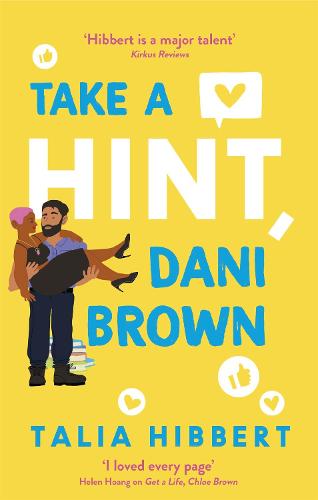 Take a Hint, Dani Brown – Talia Hibbert
Synopsis: Danika Brown knows what she wants: professional success, academic renown and an occasional roll in the hay to relive all that career-driven tension. But romance? Been there, done that, burned the T-shirt. So Dani asks the universe for the perfect friend-with-benefits…When brooding security guard Zafir Ansari rescues her from a workplace fire drill gone wrong, it's an obvious sign: PhD student Dani and ex-rugby player Zaf are destined to sleep together.
I haven't read it because I kind of want to read the first in the series first!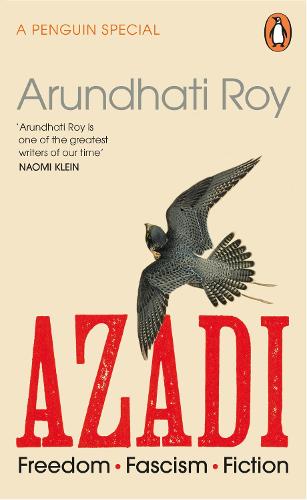 Azadi – Arundhati Roy
Synopsis: In this series of electrifying essays, Arundhati Roy challenges us to reflect on the meaning of freedom in a world of growing authoritarianism. The essays include meditations on language, public as well as private, and on the role of fiction and alternative imaginations in these disturbing times. The pandemic, she says, is a portal between one world and another. For all the illness and devastation it has left in its wake, it is an invitation to the human race, an opportunity, to imagine another world.
I only bought this last year, but because it's a collection of essays and speeches, there's no need for me to read it all at once.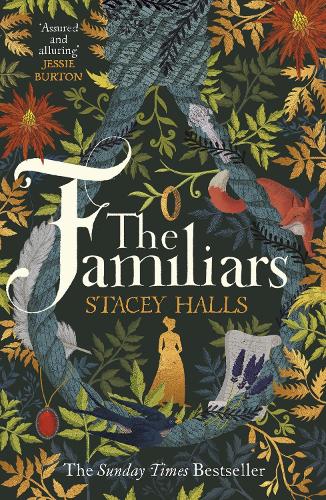 The Familiars – Stacey Halls
Synopsis: Fleetwood Shuttleworth is 17 years old, married, and pregnant for the fourth time. But as the mistress at Gawthorpe Hall, she still has no living child, and her husband Richard is anxious for an heir. When Fleetwood finds a letter she isn't supposed to read from the doctor who delivered her third stillbirth, she is dealt the crushing blow that she will not survive another pregnancy. Then she crosses paths by chance with Alice Gray, a young midwife.
I'm giving myself an out for this one, as I received it as a gift, and so there is a less stop-buying-books-you-don't-read moral here.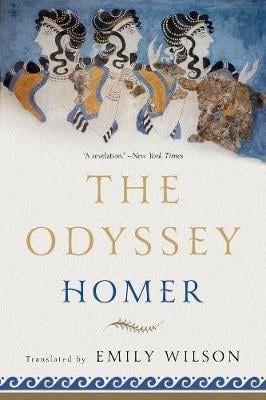 The Odyssey – Homer, trans. Emily Wilson
Synopsis: The first great adventure story in the Western canon, The Odyssey is a poem about violence and the aftermath of war; about wealth, poverty and power; about marriage, family and identity; and about travellers, hospitality and the changing meanings of home in a strange world. This vivid new translation-the first by a woman-matches the number of lines in the Greek original, striding at Homer's sprightly pace.
I read (and loved, actually) the first few pages when I got it, and then promptly forgot all about it until this exact moment.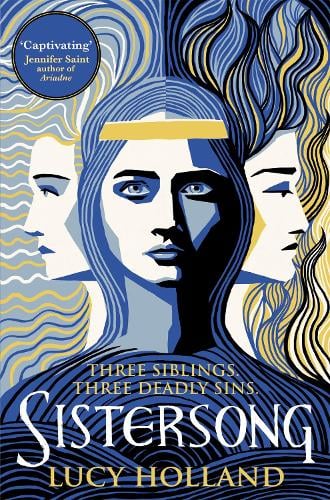 Sistersong – Lucy Holland
Synopsis: In a magical ancient Britain, bards sing a story of treachery, love and death. This is that story. King Cador's children inherit a land abandoned by the Romans, torn by warring tribes. Riva can cure others, but can't heal her own scars. Keyne battles to be seen as the king's son, although born a daughter. And Sinne dreams of love, longing for adventure.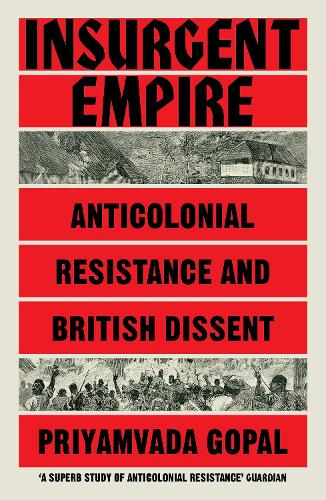 Insurgent Empire –
Synopsis: Much has been written on the how colonial subjects took up British and European ideas and turned them against empire when making claims to freedom and self-determination. The possibility of reverse influence has been largely overlooked.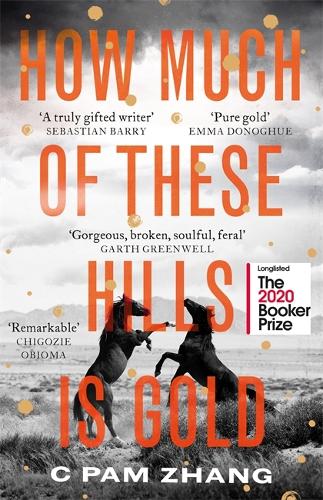 How Much of These Hills is Gold – C. Pam Zhang
Synopsis: Ba dies in the night, Ma is already gone. Lucy and Sam, twelve and eleven, are suddenly alone and on the run. With their father's body on their backs, they roam an unforgiving landscape dotted with giant buffalo bones and tiger paw prints, searching for a place to give him a proper burial.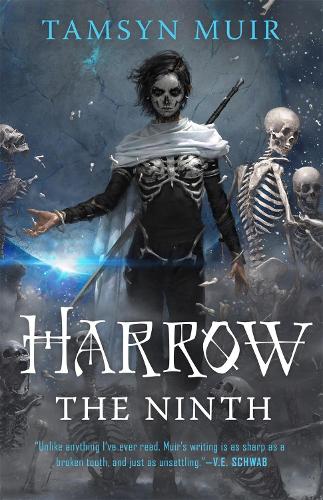 Harrow the Ninth – Tamsyn Muir
Synopsis (for book 1): Brought up by unfriendly, ossifying nuns, ancient retainers, and countless skeletons, Gideon is ready to abandon a life of servitude and an afterlife as a reanimated corpse. She packs up her sword, her shoes, and her dirty magazines, and prepares to launch her daring escape. But her childhood nemesis won't set her free without a service.
I am reading this sequel to Gideon the Ninth as part of my shortlist reading challenge.
Jokes aside, the best thing about buying books is knowing you'll read them eventually, and as I am a person who will not put any pressure on myself, I purchase quite a few. I am glad of having written this list, though – now I remember what's on my TBR!
What books did you buy and promptly forget to read?!