Who doesn't love a good quote? I make sure to highlight or bookmark my favourite parts of a book, and then forget I ever did that altogether!
However, on the odd occasion, I do actually remember things. And so here we are, with some of the book quotes I enjoyed and actually noted down.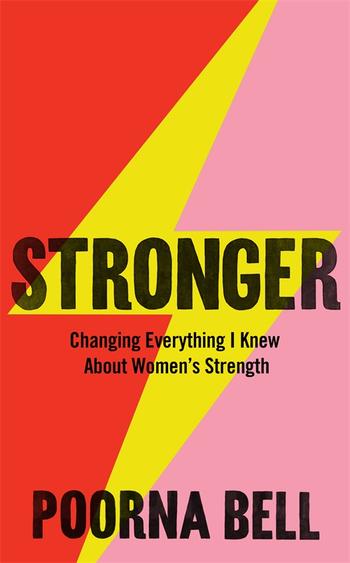 "You are strong. I already knew that about you. But if you want it, there is limitless potential for you to be stronger."
Stronger – Poorna Bell
This quote is from the end of the book, but it summarises up what I enjoyed about it. Although the focus is about gaining strength – and how becoming physically strong can have an effect on your whole life – there are no pushy statements or derogatory assumptions made about anyone. Instead, the book focuses on those who have been excluded from a mainstream fitness narrative, or who may not feel comfortable in gendered sports spaces, or those for whom exercise simply isn't seen as necessary.
"Would you be as fascinated with these aliens as you have been with me? Considering we are all barbarians, even if I am as human as you are?"
A Desolation Called Peace – Arkady Martine
One day I might stop talking about this book, but it's not today. Look, this whole book concerns itself with humanity, and this quote is from the main character, Mahit Dzmare, to her maybe-love interest, Three Seagrass, who is from the Empire. The latter first started working with Mahit because of a fascination with 'aliens,' and this way of thinking that all characters from the Empire have, to view anyone outside of their great civilisation as a barbarian, is explored throughout the series, but mostly in the relationship between these two characters.
"You gain an awareness. Learn to hear the low buzzing sound of exclusion. A sound that says, We didn't build this for you. We built it for us. This is ours, not yours."
Legendborn – Tracy Deonn
Aside from introducing a really unique world of magic, fun characters and realistic villains, one thing I really enjoyed about this book was that it knew who its protagonist was. That, of course, is Bree Matthews, a young black girl living in Southern US, and quotes like the above depict the way her upbringing and her identity cannot be excluded from the story she is living through. I think it's a really refreshing way to write fantasy, where even in real-world settings, characters are written divorced from their cultural heritage and thus the story is usually read as having a default whiteness. But this was not the case with Legendborn, and it taught me a lot about the south, too.
"That's what comes of hungering for something: you forget to check if it's rotten before you gobble it down."
The Cruel Prince – Holly Black
This was a read from last year (and the whole trilogy was surprisingly good, actually). It quite effectively sums up the main character, in my opinion, in a very faerie-appropriate manner.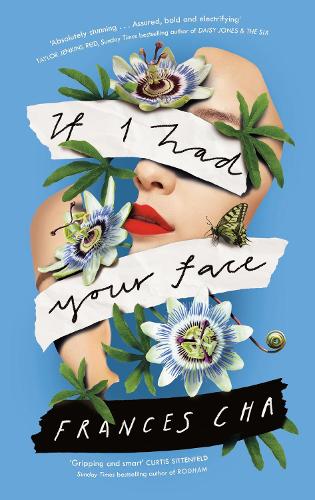 "Do these unemployment numbers include all the people who own buildings and don't go to work? Every single skyscraper and shopping mall in this city has owners who live at hotel gyms and department stories and never worked a day in their lives. The most regular commute they have is probably to a room salon."
If I Had Your Face – Frances Cha
This book, which I reviewed last year, has so many good quotes. One of my favourite things about the book is that it's a slice-of-life kind of story, but it still takes time to delve into each POV character's history, their thoughts and ambitions and quotes. Like the above, where Kyuri, who works in a room salon in Seoul, finally expresses in words the deft understanding she has of society.
"There was such an incredible logic to kissing, such a metal to magnet pull."
Bel Canto – Ann Patchett
This was one of the books I read and reviewed last year – and I think I included this quote in the review – but isn't it brilliant? I don't think I've read a description of intimacy before as logical, but it worked so well within the context of the book and the character. I absolutely have to read more from this author.
Sometimes quotes make you want to read a book — did that work here for you? Which ones did you love?