I read such a huge variety of genres last year, it seems natural that I discovered lots of authors too. That fits perfectly with today's Top Ten Tuesday prompt, which is: new-to-me authors I read in 2020.
Top Ten Tuesday is a weekly challenge hosted by That Artsy Reader Girl, where each week you write a list of ten particular books.
I didn't intend for this to be a list of debut books all from authors I hadn't previously read, but as I was looking through my list of read books I discovered this is, somehow, what I'd been reading. Debut novels are fun. They can be brilliant right off the bat, or they showcase excellent writing with lots of potential. Either way, I think it's a great way to get to know an author's writing!
Frances Cha
I read her debut novel, If I Had Your Face, which published in 2020. It's a story about life in South Korea for five young women, and how much appearance is tied into that.
Read my review here.
Tamsyn Muir
Her debut novel was Gideon the Ninth, published in late 2019, but I read it early last year. It doesn't feel like I read it last year, but it's way past time I read the sequel!
My review here.
Sarah Haywood
Her debut novel, The Cactus, was one of my 'romance' reads and it was fun. It was published in 2018, and one of Reese Witherspoon's book club picks last year.
Reading romance: the reviews!
Kevin Kwan
Now a globally successful writer, this was started by Crazy Rich Asians, his debut novel which I read last year. The first book came out all the way back in 2013, and I hope to read more of his writing.
More romance reading here.
Dolly Alderton
IDK if this counts as a debut, as it was a memoir and the author wrote a fiction book last year, but I listened to Everything I Know About Love last year and really enjoyed it. I'll get around to reading her fiction debut this year!
Alix E. Harrow
The Ten Thousand Doors of January was her debut novel in 2019. I'm planning to read her second book this year. It was great so I have high hopes to be spellbound by an original fantasy story again.
Read my review here.
Toshikazu Kawaguchi
Before the Coffee Gets Cold already has a sequel. This was the debut fiction book from the author, who has written plays previously, and I enjoyed the quirky, particular nature of the magic in the story very much.
Eimear McBride
A Girl is a Half-Formed Thing was her debut novel in 2013 and subsequently received a whole slew of awards. It wasn't my favourite book ever, but I am intrigued by her writing style and hope to check out her second novel, published in 2016.
Read my review here.
Maya Motayne
I'm actually keen to read the sequel of her debut, Nocturna, because the idea of the story was actually nice, I think it just suffered from being a 'same old' fantasy plot.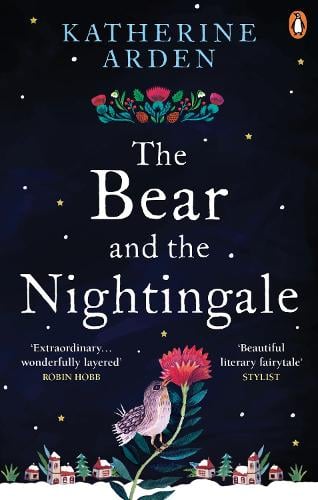 Katherine Arden
I really enjoyed The Bear and the Nightingale (which came out in 2017), but I didn't feel the same about its sequel, which I couldn't get into. I think I'll give it another chance though, as the Russian-fairytale setting of the story is great.
It was great fun discovering these authors last year and I hope to return to them. I also think I will start paying more attention to debut novels, because I definitely get excited about my favourite writers' books to keep a close eye much of the time.
What authors did you discover in 2020? Have you read any of these?