The way I like to read is about ten books at once, and I wish that was a bigger exaggeration. I seem to be reading even more books than usual simultaneously at the moment, so I thought I would take this post to give a little breakdown, if anyone's curious!
(I could do this on Goodreads but my Goodreads account is criminally underused).
Reading Challenges
We Need to Talk About Kevin
Synopsis: Eva looks back on her life through letters to her husband, trying to come to terms with the fact that their son committed mass murder.
I'm reading this book for my Reading Women Challenge. There will be two more to go after this!
Thoughts so far? The character voice of Eva in this book, who is the first-person narrator, is astounding. I'm not very far in, but already I'm immersed.
Gideon the Ninth
Synopsis: Space necromancers.
I'm planning to review this soon, along with the rest of the Hugo Best Novel nominees, so look out for that!
Thoughts so far? My thoughts are what's not to love about space necromancers, and Gideon Nav is an immediate fave character.
Audio books
Does this count as reading? I'm including it anyway.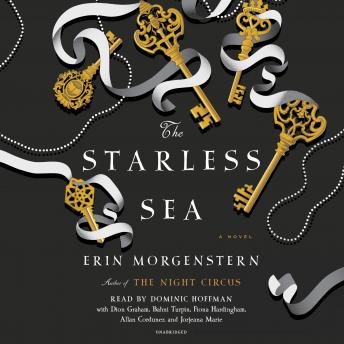 The Starless Sea
Synopsis: Zachary Rawlins stumbles across a strange book hidden in his university library. Its pages entrance him with their tales of lovelorn prisoners, lost cities and nameless acolytes, but they also contain something impossible: a recollection from his own childhood.
Apparently I still have 10 hours left to finish in this book. That somehow seems way longer to me when it's listening to be done.
Thoughts so far? The story… hm. It's an odd mix of fairy-tale-esque and fantasy (which I guess is the point?), and I enjoy that I have no idea where it will go, but sometimes I want an idea, y'know? Still keen to continue listening, however!
To Finally Finish One Day
I have found that one of the side-effects of running a book blog means that, if I don't intend to write a post about a book, it gets shifted to the bottom of my TBR pile, even if the read is currently in progress. So here are those poor, unloved stories.
Master and Commander
Synopsis: The newly-captained Jack Aubrey prepares his new ship for voyage, along with his new friend, Irishman Stephen Maturin, who he invites to be the ship's surgeon.
I started this book shortly after completing the Temeraire series, in a sudden urge to experience more Age of Sail related fiction. And although it is very good, I always seem to forget about it if I've got other reading to do. I just need to sit down and complete it!
Thoughts so far? This books is very highly-loved and I can see why. The world building (is that the right term if it's historical fiction?) is very complete, and I feel like I am getting a true glimpse into early 19th century shipboard life. Also surprisingly humorous!
A Discovery of Witches
Synopsis: When historian Diana Bishop opens an alchemical manuscript in the Bodleian Library, it's an unwelcome intrusion of magic into her carefully ordered life. Though Diana is a witch of impeccable lineage, the violent death of her parents while she was still a child convinced her that human fear is more potent than any witchcraft. Now Diana has unwittingly exposed herself to a world she's kept at bay for years
I started reading this book… maybe two months ago now? It was an embarrassingly long time. I haven't forgotten about it because it sits there and judges me with all of its unread pages.
Thoughts so far? Admittedly, I have not got very far into this book, but the whole academic witch thing proved interesting from the outset. I am tenative about the whole vampire part of the novel, as I'm not really into vampire books, but I have high hopes, so let's see…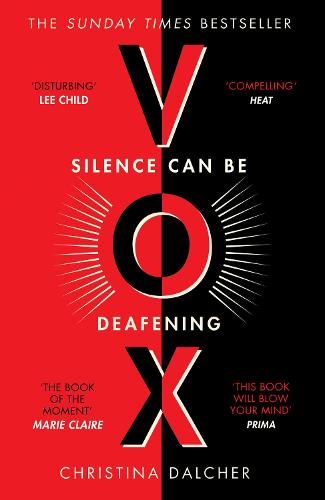 Vox
Synopsis: Jean McClellan spends her time in almost complete silence, limited to just one hundred words a day. Any more, and a thousand volts of electricity will course through her veins.Now the new government is in power, everything has changed. But only if you're a woman.
I was actually making good progress but I had it on-loan from my local library as an eBook, so when my loan expired I forgot about it. And that's the excuse I'm going with.
Thoughts so far? This book is pretty chilling but also very readable.
Red Sister
Synopsis: At the Convent of Sweet Mercy young girls are raised to be killers. In a few the old bloods show. But even the mistresses of sword and shadow don't truly understand what they have purchased when Nona Grey is brought to their halls as a bloodstained child of eight, falsely accused of murder: guilty of worse.
I literally just realised I haven't finished this book? I got halfway and just… stopped? I don't know why. I'm going to pick this up rn.
Thoughts so far? I'm enjoying this book more than I thought I would! The voice of Nona, the protagonist, is really interesting, and quite different from the usual fantasy books similar to this. The world building is a little confusing, but nonetheless I'm keen to see where it goes.
There they are! What do you think of my current in-progress list? What's your reading list looking like right now? (Hopefully not as overburdened as mine is.)
I think that more than anything, writing this post has just reminded me how poor my memory is, forgetting what I'm reading left and right!